Introduction
We, as professionals, always try to enable and support organizations in their digital transformation to be able to follow the top-notch global tendencies. But what is digital transformation? It is an extensively and most often misused term that leads to a diverse, unclear, and uncommon understanding. Our definition is: "Implementation of digital technology to achieve significant improvement, e.g. technology-enabled automation that changes the way the company does its current business or enables a completely new one".
Modern and promising methodologies and technologies must justify such a significant change. Fortunately, now we are on the doorstep of something big because of modern methodologies like ITILv4, thrilling technologies like ServiceNow Flows and the future of corporate engagement – Gamification.
Description
As a result of the digital transformation, we are all experiencing higher demands and more expectations on IT. Two aspects are of critical significance for each organization. The first one is to have transparency on how and what is delivering value to its stakeholders. The second one is to be able quickly to improve and adapt to the continually changing customer needs and environment changes.
To address these challenges, the latest fourth version of ITIL was introduced. Axelos (2017) acknowledged it for the first time at the end of 2017 and released the first foundation training on 28 February 2019 (Axelos, 2020). One of the key aspects is the value stream. This concept is not new to the world of service management. It represents one of the many bridges that through the ITIL4 implementation is targeted to achieve an appropriate integration with other best practices and most specifically with lean management (Andenmatten, 2020). The idea behind that term is to group logically related steps necessary for the organization to create and deliver value to its consumers by products and services (Axelos Limited, 2019). To be able to achieve that effectively and efficiently, the organization should apply the seven guiding principles and consider the four dimensions of Service Management.
A value stream always starts with demand or opportunity and end with delivering some value to stakeholders that, according to The Stationery Office (2019), could include perceived benefits, usefulness, or importance of something.
An example of a value stream is presented in the following figure:
Figure 1: Customer Support Value Stream (Anand, 2019)
The value stream uses fundamental blocks named service value chain activities, which are supported by various practices that contribute and enable each one of them (Anand, 2019). These activities, part of the so-called Service Value Chain (SVC), are meant to be used to transform the demand and opportunities into outputs used by the different stakeholders enabling them to achieve their outcomes. We can apply it with the traditional waterfall approach or with the more modern agile approach, all based on company targets. And suppose we go up in the hierarchy. In that case, the SVC represents a central element of the overall architecture of the organization's IT Service Management and core system of ITIL4 named Service Value System (SVS).
Basically, the value stream is the exact place where the actions take place. As a result, they should be agile – easily identifiable, manageable, improved, and adjustable to the continuously changing business needs. After defining these, so-called by Wright (2020), operational workflows (as value streams are exactly such ones), the next step is to implement and adapt them by digital workflows or more trendy said: digital flows. For that, we need an appropriate tool that should support such agility plus relevant visual representation.
According to ServiceNow (2020), the flow could be used to automate different processes by a sequence of reusable actions. All flows have several standard components: a trigger (conditions that, when evaluated to true, start the flow), a series of actions (reusable logic that performs different types of activities on provided inputs and delivers specific outcomes), flow logic and the data collected or created (ServiceNow, 2020).
For flows development, ServiceNow (2020) delivers a feature called: Flow Designer. It allows value streams automation in a single design environment and integration with external instances or third-party systems through the IntegrationHub. Through the Flow Designer, there could be developed different functionalities like scheduled automation, approval processing, notifications management mechanisms, and many more. The target is to replace the legacy development functionalities like schedulers, business rules and workflows, with one centralized place for development, control, testing, and troubleshooting. To achieve this, the Flow Designer delivers the following content types:
Flows – automated processing of a process and business logic (implementing a step approach) that can include a trigger, subflows, actions and flows logic elements
Subflows – structures automated processing that could be applied and reused for different developments and enable improved maintenance
Actions – a group of various reusable operations: core actions (out of the box action like Create Record, Create Tasks, Look Up Record) and customized ones (developed by developers) that extend the present ones
Action steps – represent a single and reusable operation within an action
Spokes – grouped and scoped application content based on an application or record type.
Gamification in IT Service Management
For the overall organizational success, it is not enough to introduce only new practices and modern technologies. Still, it is required to find a way how to boost people creativity, innovative thinking, and engagement after their implementation. But how we could do that?
The enhancement of the stakeholder's engagement has become of significant importance, especially during the last year and because of the coronavirus (COVID19) crisis. People were obliged to work remotely, if that is possible at all, and as a result, lose their already weak enough connection with the corporate goals, mission, and culture. The good news is that we have already a powerful tool to tackle these challenges, and it is called Gamification.
Gamification implements various game elements and mechanics to enhance education, motivation, and overall engagement in non-game environments (Kapp, 2014; Engedal, 2016; Kaushik, 2013; Walsh, 2013). To increase the engagement and employees' motivation in IT service management practices and their implementation, we consult, develop and implement Gamification-based solutions to enhance employee experience through a combination of socialization, competition, constant feedback, challenges, sense of achievement, reward, recognition and much fun, of course :). We primarily target their intrinsic motivation, and the extrinsic motivators are used as a complementary positive effect.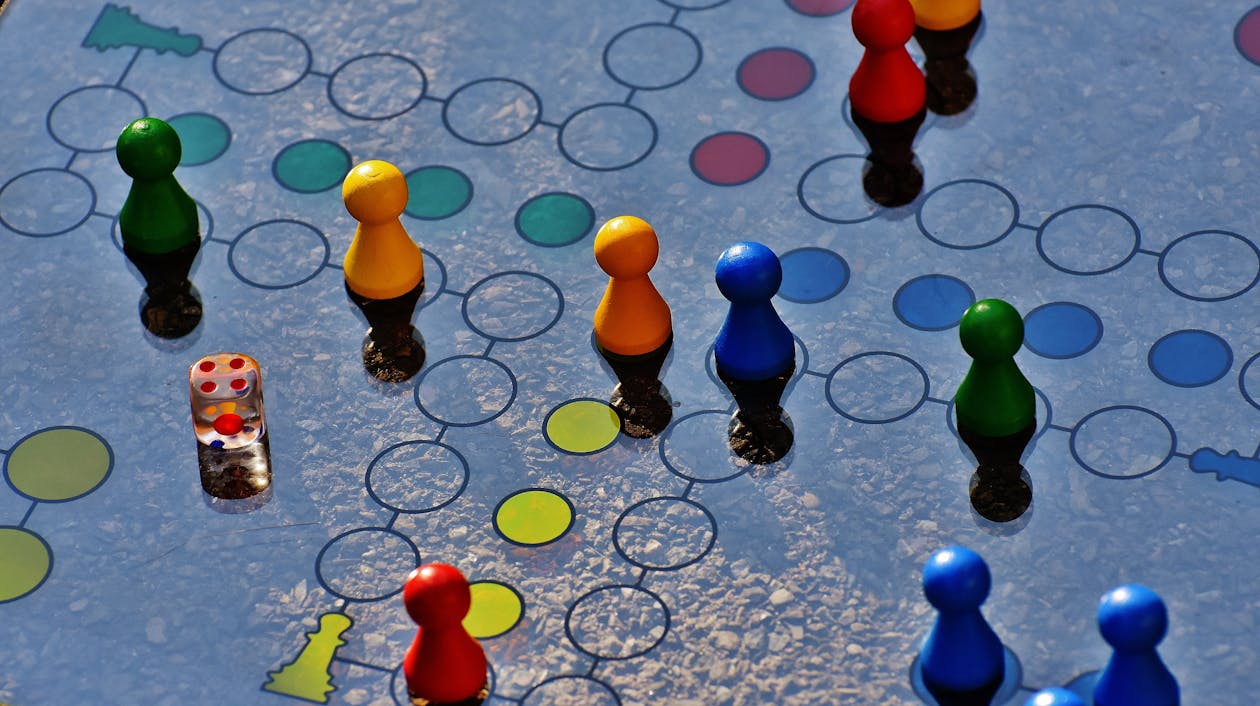 One additional key aspect, especially for the management, is how to measure the success of such an implementation. Gamification delivers solutions, and for that, it provides instruments like rewards, badges, and leader boards, all that based on the achievements, companies could use to measure and reward the successful implementation of new ideas, processes, practices, and technologies. We recommend the constant measurement of what is meaningful and could deliver an impact on future improvements and successful continual improvement.
Conclusion
Based on our professional experience, Wright (2020) and ServiceNow (2020) could be defined several benefits by implementing operational value streams with digital flows (by ServiceNow Flow Designer for example) like centralized development, shared and collective knowledge, automation and more. But there remain several key challenges that most companies face:
How to educate different stakeholders about implemented functionalities and processes?
How to motivate stakeholders to report failures through the agreed channels and share valuable information (like knowledge articles or useful for change-related details)?
How to maintain them up to date and get their commitment to implementations, ongoing changes, and organizational updates?
All they are related to stakeholders' engagement and knowledge about the new practices and their implementation. To bring companies their IT service management implementation to the next level and empower stakeholders' engagement, we deliver our gamification consulting, developments, and solutions. What are you waiting for? Bring your IT service management implementations to the next level by contacting us at sales@gamifinno.com or www.zdravkob1.sg-host.com.
References
Anand, A. (2019) ITIL 4: Connecting key concepts – Part 4. [online]. Available from: https://www.axelos.com/news/blogs/may-2019/itil-4-connecting-key-concepts-part-4 [Accessed 12st June 2020].
Andenmatten, M. (2020) Agile Service Management – From Processes to Value Streams. [online]. Available from: https://www.axelos.com/news/blogs/community-blog-posts/agile-service-management-from-processes-to-value [Accessed 12st June 2020].
Axelos. (2017) ITIL® Update. [online]. Available from: https://www.axelos.com/itil-update [Accessed 21st May 2020].
Axelos. (2020) ITIL 4 Frequently Asked Questions (FAQs). [online]. Available from: https://www.axelos.com/getmedia/7afddf17-aaa6-410d-bc00-4d8358aecc10/ITIL-4-public-FAQs.aspx [Accessed 21st May 2020].
Axelos Limited. (2019) ITIL Foundation ITIL 4 edition Glossary. [online]. Available from: https://purplegriffon.com/downloads/resources/itil4-foundation-glossary-january-2019.pdf [Accessed 13st June 2020].
Engedal, J. (2016) Gamification – a study of motivational affordances. Master. Gjøvik University College.
Kapp, K. (2014) Gamification: Separating Fact From Fiction. Chief Learning Officer, 13(3), p. 45-52.
Kaushik, S. (2013) The GAME is on. Human Capital, p. 18-24.
ServiceNow. (2020) Flows. [online]. Available from: https://docs.servicenow.com/bundle/orlando-servicenow-platform/page/administer/flow-designer/concept/flows.html [Accessed 21st July 2020].
ServiceNow. (2020) Flow Designer. [online]. Available from: https://docs.servicenow.com/bundle/orlando-servicenow-platform/page/administer/flow-designer/concept/flow-designer.html [Accessed 21st July 2020].
The Stationery Office. (2019) ITIL Foundation, ITIL 4th Edition. Axelos.
Walsh, T. (2013) Gamification: Can it Motivate and Engage Your Employees. Business Journal (Central New York), 27(11), p. 2B-2B.
Wright, D. (2020) Rethinking Knowledge Work In A Post-Pandemic World. [online]. Forbes. Available from: https://www.forbes.com/sites/servicenow/2020/07/07/rethinking-knowledge-work-in-a-post-pandesmic-world/#7299a221abf5 [Accessed 21st July 2020].